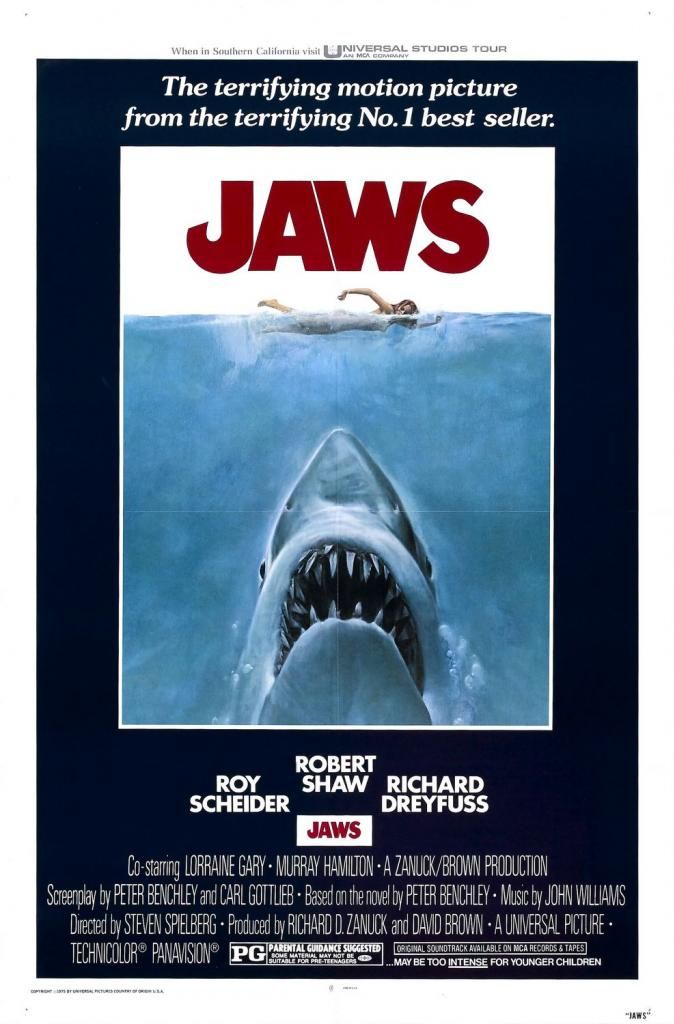 Today marks the 38th anniversary of the release of one of my favorite films, Steven Spielberg's 'Jaws'. My love of 'Jaws' is huge. I can't even begin to tell you how many times I have watched it in my life and it is just as incredible each time. It has entertained and thrilled me time and time again and has inspired me creatively on some level in almost everything I have ever done.
The film that almost died a horrible death from setbacks, over budget, a non-working mechanical shark, was saved by a young Spielberg doing all he could to make sure his film continued. I can't even look at a water filled horizon without, at least for a moment, imagine a fin breaking the stillness.
A classic in every meaning of the word.