Admiring someone since you were a kid is something that can be a little intimidating when you get the chance to meet them. William Friedkin has been one of the filmmakers I've idolized and drew inspiration from since I was 9 or 10 years old when I saw 'The Exorcist' for the first time and was so terrified I needed to know the director behind it. He was attending the Chicago Critics Film Festival for a screening of his classic film 'Sorcerer' and was signing copies of his new book, "The Friedkin Connection", and was nice enough to also sign other things and take pictures.
I brought my original poster for 'The French Connection' which I was so excited that he signed.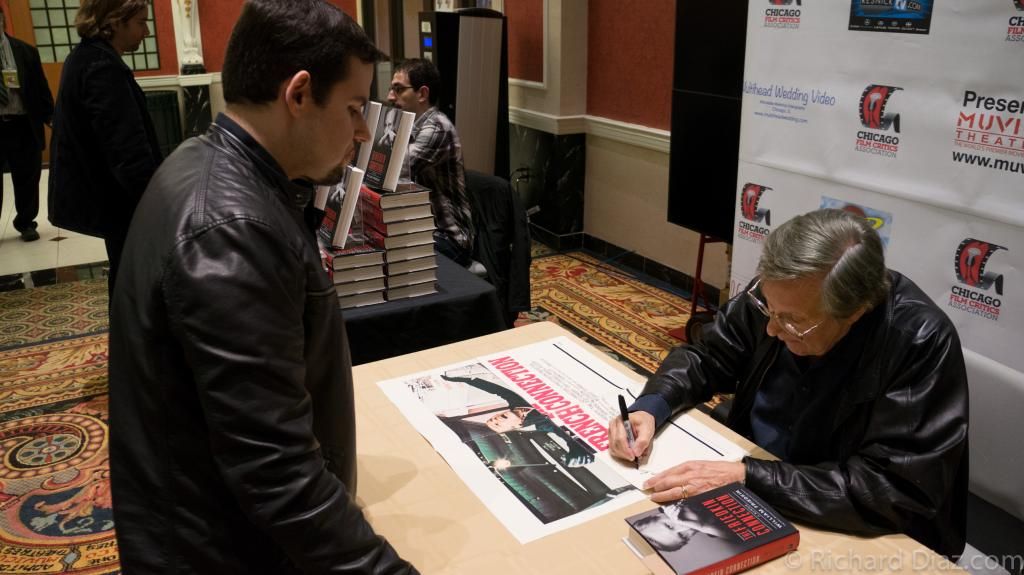 Here is my signed poster.
Not only was he pleasant but even after pictures he would ask if it turned out ok. You want so badly for someone you admire to really be as cool as you hope and William Friedkin was that and more. Plus I had never seen 'Sorcerer' before so to see it for the first time in 35mm in a theatre was amazing.

Afterwards he did a question and answer which was so great because he is nothing but candid and tells the best stories.
It was such an amazing night and a true highlight meeting William Friedkin. Consider this fan boy happy.