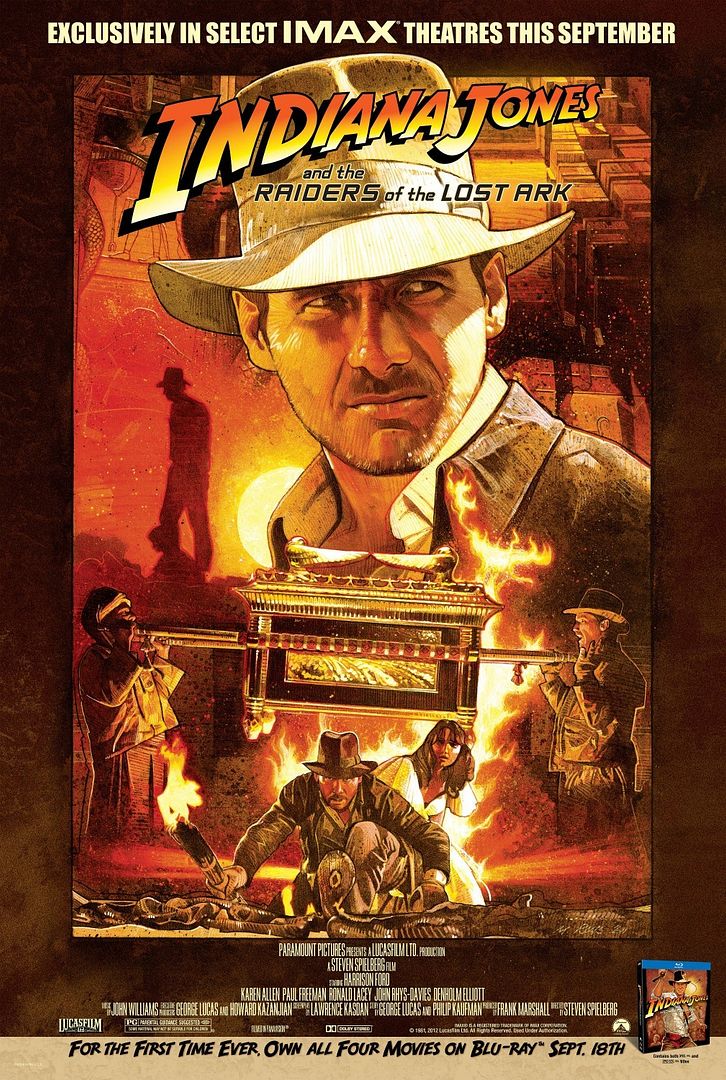 Last week I was lucky enough to catch one of my favorite films on the big screen. And I mean really big screen as in IMAX. On the heels of the blu-ray release there was a limited run in IMAX theatres of 'Raiders Of The Lost Ark'. In the last couple of years I have seen it in theatres three times. The first was as a midnight show of an old print which brought out fans and was a full audience cheering it on. The other was last year as part of its 30th anniversary screening in 2K digital. And now in full IMAX. Definitely one of those titles I think I have owned on every format including VHS, laserdisc, DVD, and come tomorrow, blu-ray.
Here is the trailer for the IMAX release.
Here is the trailer for the blu-ray collection.