Happy Memorial Day everyone!!
A special shout out to our fallen heroes everywhere and throughout history. With family members having served I am very proud and supportive of our military. Please be sure to help a cause that helps our men and women in uniform. There are several out there. One I support is USA Cares.
Another thing that comes to mind on Memorial Day weekend is the kick off of the summer movie season. Haven't seen anything new so I have no comment there. But I did go to a midnight showing of John Carpenter's 'Big Trouble In Little China' which was beyond awesome. Any chance to see any John Carpenter film on the big screen is a real treat.
And finally there is the food. Grilling specifically. My friend Jerry asked me recently about how I make barbeque baby back ribs which immediately made me want them as well so I decided not only make them but write about it as well. I love to cook. I cook all the time. It can be hard sometimes because of time but I always try and make the time. Eating at home is not only healthier than eating out but I just love the process of cooking. And if you're someone that says,"Well, I don't cook but I make a mean bowl of cereal." Just know you're an idiot.
So here is my recipe for BBQ baby back ribs on this glorious Memorial Day. All photos were taken with my iPhone so I'm sorry if some of them are out of focus.
The pets did their thing while I got ready.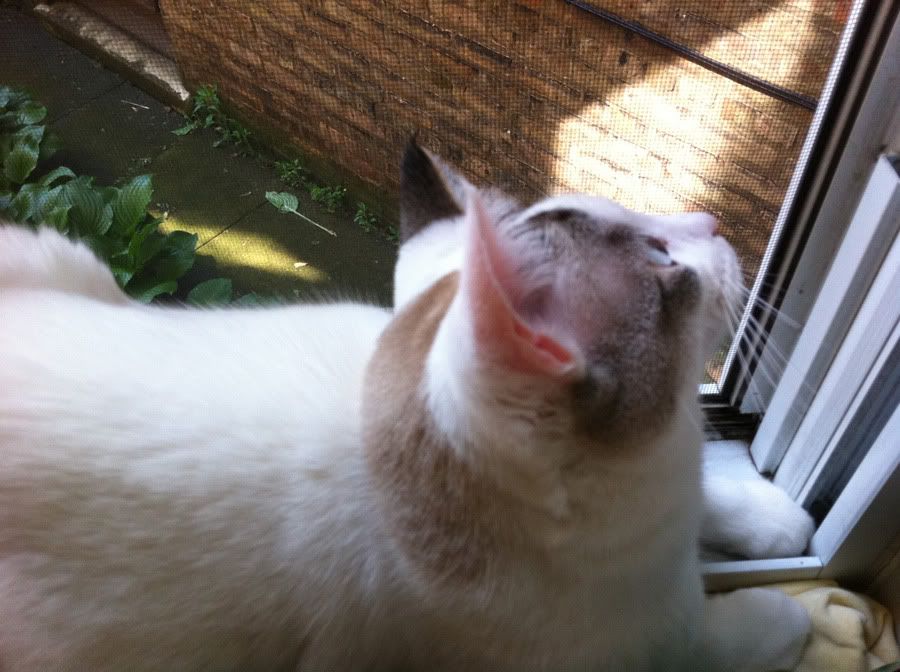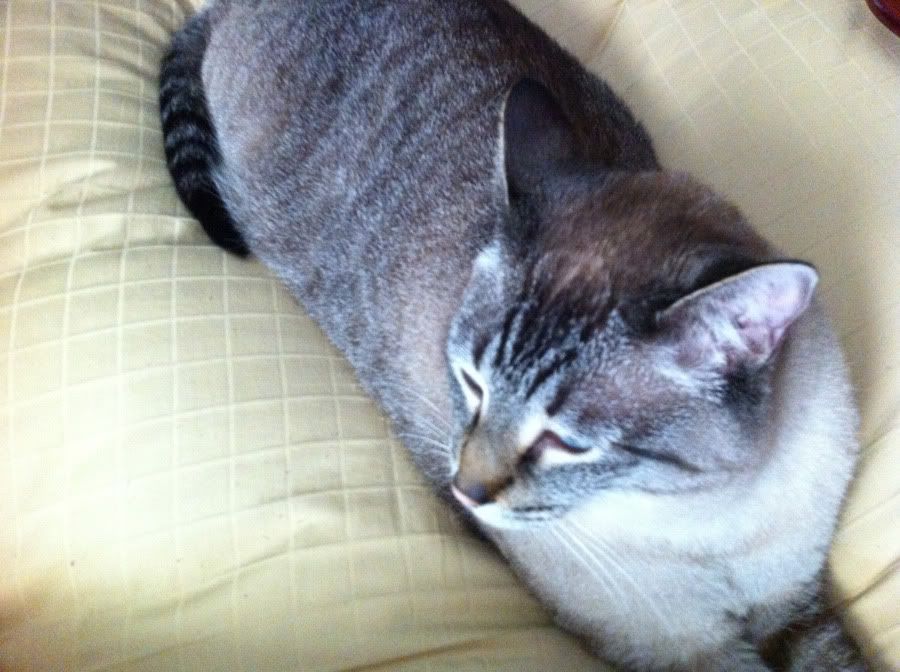 First things first, attire. Naturally when you mention BBQ the first thing that comes to mind is … Leatherface and the family of cannibals from 'The Texas Chain Saw Massacre'. One of my favorite movies actually and so I whipped out my Leatherface shirt.
Now dressed and ready to go. Things needed:
Baby Back Ribs
BBQ Sauce
Worcestershire Sauce (Optional)
Beer (Optional)
Obviously you need to get your ribs. So get some good ones. Don't go cheap and make sure they're not overly fatty. You need a pan ideally one with a rack but at least a pan with the meatier side facing up.
You're going to cook the ribs at 350 (or 375 depending on your oven, mine needs to be a little hotter so it was set at 375) for at least an hour. So place tin foil along the bottom (so it's easier to clean) and then cover it so the heat stays in.
You want to make sure the ribs are really cooked so don't be afraid to cook them longer. It might take an hour and a half. Pork is not something you want to have rare so cook away.
Now you need to let them cool. This is key because if the meat is too hot the sauce won't stick to it. Let it sit for an hour even. In the meantime you can make the sauce.
Now for the barbeque sauce you can make your own. There are a lot of recipes you can find. I'll leave that to you. Me? I love KC Masterpiece so I just use that and then add Worcestershire Sauce to give it a little kick and beer if you have it. Ideally a non-flavored beer. Something simple. I didn't have any beer which I do normally use so today I went beer-less. Pour the sauce into a bowl and splash in a little Worcestershire sauce (if you want to) and the beer (if you want to and have it) and mix it all together. It might seem a little liquidy at first from the beer but keep stirring it until it thickens.
When the ribs are cool you are going to baste the meat with the sauce.
You want to baste them all over and then you want them to sit for awhile. If you're in a rush you can go ahead and cook them now but if you have some time you want to let it sit for awhile so the sauce can seep into the meat.
Now it's time to grill. Ideally you want to get a rack for the grill. If you don't have one then you can cook them flat but keep an eye on them. But if you're going to make them a few times it's a worthy investment.
You want to get the grill going pretty hot then turn it back to low. You want to cook these slowly so they don't burn. As they cook you can finish off the sauce by basting them some more.
Remember the meat is already cooked so right now the goal is to cook the sauce into the meat which is why you want to do it slowly and at low heat. It could take about 15 minutes or so covered. Keep an eye on them to make sure they don't burn.
You can usually tell by looking at them when the sauce is cooked in. So now it's time to take them off the grill.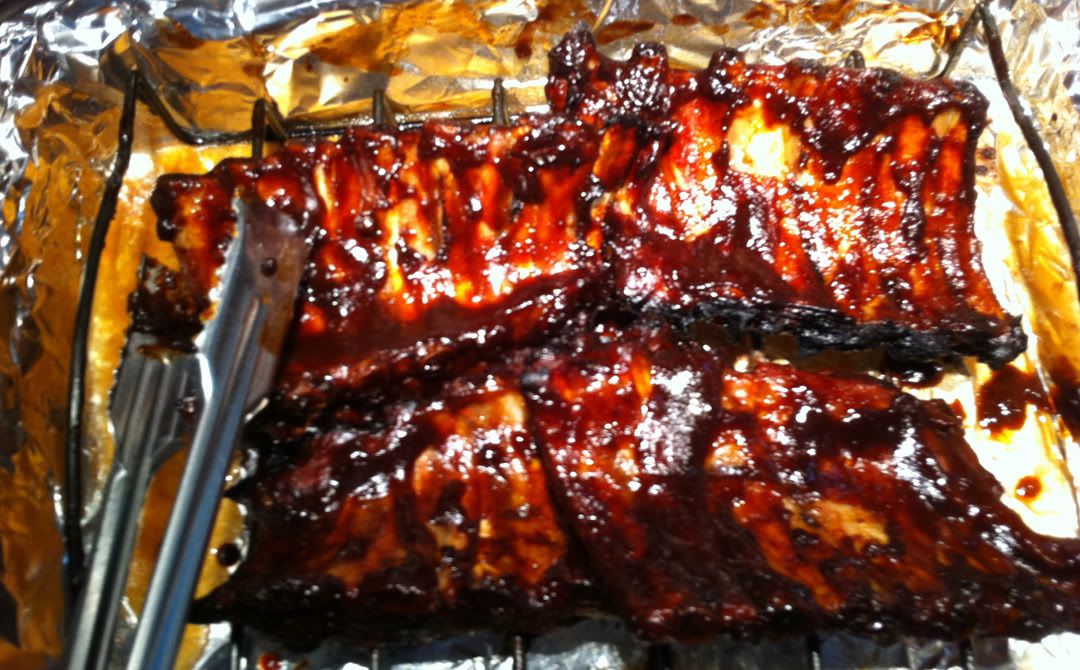 And there you go. BBQ Baby Back Ribs. Really easy to make. You just need to allow the time to make them. With the cooking, cooling, and marinating you are looking at several hours so be prepared for that.
And now it's time to eat. Remember, knowing how to cook makes you better than everyone else. Enjoy!