Day Six – What is your favorite vampire movie?
FRIGHT NIGHT (1985) d: Tom Holland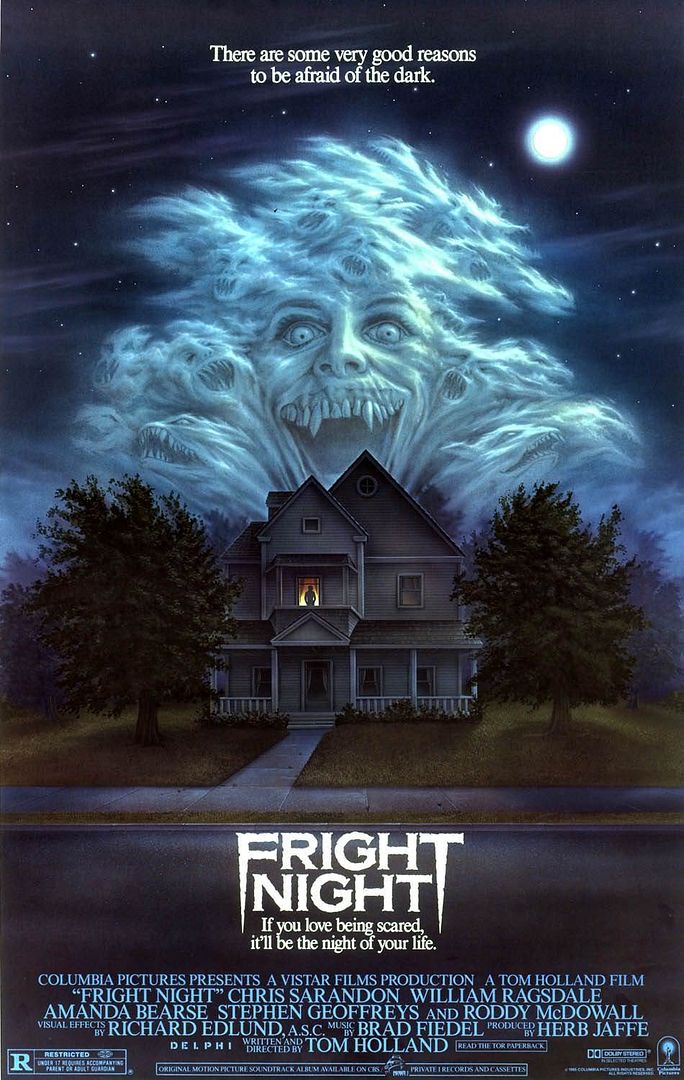 I absolutely love 'Fright Night'. It has a good sense of humor but never in a way that overpowers the horror. When a high school student Charlie (Williams Ragsdale) discovers his new neighbor Jerry Dandridge (Chris Sarandon) is a vampire he quickly finds he is alone since no one believes him including his girlfriend Amy (Amanda Bearse) and best friend Evil Ed (Stephen Geoffreys). Desperate he even seeks out the help of a TV host, the fearless vampire killer Peter Vincent (Roddy McDowell).
Now if you're wondering why this one over so many other great vampire films (and there are many) the answer is simple. The question is which is your favorite not which you think is the best one. If there is a vampire film I have watched the most and love to watch over and over it is this one. It is such a fun, scary, and entertaining film. If you have never seen it then do yourself a favor and check it out.
By the way, I love this whole test scene. Inside joke for a few people.