It's time for another Horror Movie Challenge and what better time than October. As is the case from past ones I try and not repeat titles even if they might fit perfectly for different questions. These are only my opinions.
Day One: What is the movie that started your love of horror?
CREEPSHOW (1982) d: George A. Romero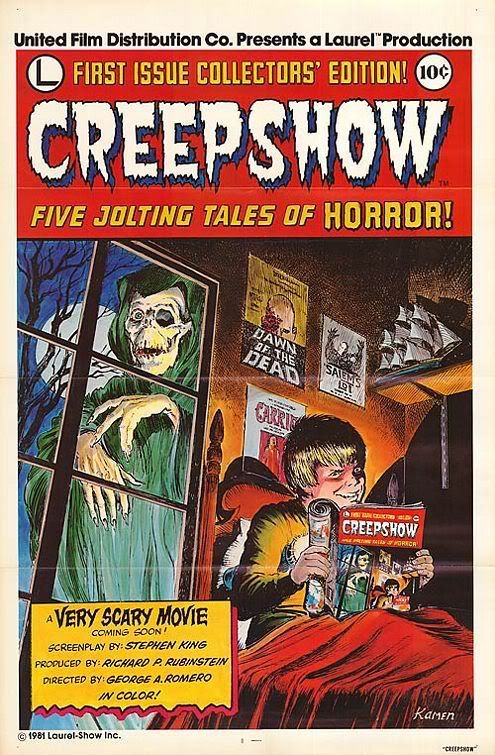 While I saw other horror films before this it was my fascination with 'Creepshow' that began my love of horror. Granted the horror gene was definitely planted in my DNA waiting for something to spark it. But what turned me from a fan into a full blown lover of the genre was the terrifying and creative endeavor which had the stories of Stephen King and the visual style of George Romero. I was enthralled and scared and completely in love. I think being an anthology made it even more fascinating as I was looking for anything that would feed my interest in filmmaking and the shorter segments made them easier to dissect. Reading the book version and seeing the film it was almost like looking at storyboards and seeing how they were executed (no pun intended). It's funny how much from this film has seeped into my own work. Both intentionally and unintentionally.
A couple of films were instrumental in creating and flourishing my love of movies. 'Creepshow' was one of them plus it created and cemented my love of the horror genre.